While friendship is important to children, too much time with friends can spell trouble.
While it's important and natural for children to have friends, when friends become their number one focus, problems can ensue. Kids who are peer-oriented look to those peers for guidance and approval, and that can lead to kids raising kids.
Instead you want there to be a balance of family and friends in their lives explains Gordon Neufeld, co-author of Hold Onto Your Kids. "Children should naturally be holding onto us and wanting to be with us. It's natural also for them to want to be with their friends, and it's also natural for them to want to be their own persons. And in a healthy family, where it's functioning healthy you'll see a certain mix and tension where you'll see the child wanting to be their own but not wanting to upset mom and dad, wanting to keep them close, wanting to belong to friends but not wanting it to alienate parents."
Dr. Neufeld adds that "as long as you see the mixture, the tension and all of these dynamics there, that is very healthy. It's when you don't see these other things when you see the problem of peer orientation."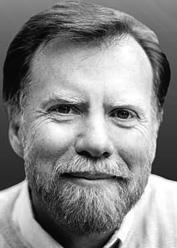 The Parent Report's guest expert is Dr. Gordon Neufeld, founder of the Neufeld Institute and author of Hold on to Your Kids.
From the nationally syndicated radio show "The Parent Report", hosted by Joanne Wilson and heard on more than 100 radio stations. Any advice or information contained herein should never be a substitute for professional and/or medical advice, diagnosis and treatment. For more information please review Terms of Service
Related Articles
Share
(0) Readers Comments