Making air travel enjoyable for kids and the other passengers.
In today's world, air travel means arriving at the airport early to leave ample time to go through security – meaning children can be bored and tired before the plane even takes off. But there are ways to keep a youngster engaged while flying so they don't drive themselves and other passengers a little crazy says Armin Brott, author of The New Father. "What I try to do and what I advise people to do is calculate abut how long the trip is going to take, and have an activity, a new package a new toy, a new book, a new something about every hour or two. One thing you can do is wrap up packages of crayons, you can wrap up a new book, you can wrap up a new toy. I think a lot of it is you want to have something that's completely new that they haven't seen before, and try to do something different the minute you see that the kids are fading in their concentration or are starting to become a pain to everyone around them, you've got to bring them back by giving them something to take their mind off of it."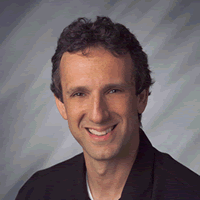 The Parent Report's guest expert is Armin Brott, author of several books on fatherhood including of The New Father.
From the nationally syndicated radio show "The Parent Report", hosted by Joanne Wilson and heard on more than 100 radio stations. Any advice or information contained herein should never be a substitute for professional and/or medical advice, diagnosis and treatment. For more information please review Terms of Service
Related Articles
Share
(0) Readers Comments